Some of you will have no doubt seen the Bears3 characters created by
Matt Everitt
and myself. If not check them out here
http://www.veoh.com/channels/Bears3
Bears3 are characters we created which were animated to dialogue taken from Ricky Gervais's Xfm radio show. They are featured on
Ricky's website
and on the
Xfm site.
The Bears have been very popular over the past couple of years, featuring in Pictoplasma's
Characters in Motion
book and on the accompanying DVD. They also toured the world as part of the Onedotzero Film Festival, and more recently appeared on BBC1 (see below)
It recently came to our attention that there are television advertisements for the Irish Lotto featuring some familiar characters.... but don't take our word for it, let us know what you think:
See the Lotto vids here
The agency involved in the ads are DDFH&B, and the production company are Brown Bag Films.
Discussion on the Creative Ireland forums started by suggesting that perhaps we may have ripped off the Lotto ads. Things are soon cleared up when people defend us by stating the Bears were around long before the lotto ads. People involved in the pitching of the ads have said that Bears3 were being shown during the development and used as reference.
http://www.creativeireland.com/forums/showthread.php?t=3347
Unfortunately Brown Bag Film's solicitors weren't happy about this, and demanded no further discussion of this sort:
"For legal reasons I would ask that Creative Ireland members post no more topics in relation to this issue, or Brown Bag Films.
Solicitors acting on behalf of Brown Bag Films are currently in contact with Creative Ireland.
Creative Ireland takes any issue of defamation very seriously and our moderators and myself act as swiftly as possible to deal with any such issues that may arise once contacted."
Naturally the folk at Creative Ireland aren't too happy about being silenced like this. This has lead to a few spin off threads where no names are mentioned, but it's clear what is being discussed. It also moved people to email us with some helpful information.
UPDATE:
Further Discussion here, on the amusingly titled "Youthoughtwewouldntnotice.com", a site dedicated to those who rip off others:
http://youthoughtwewouldntnotice.com/blog3/?p=197
UPDATE:
Things summarised nicely on Wowblog:
http://www.wowblog.co.uk/?p=430
UPDATE:
The story is featured on page 3 of todays (31/1/07) Irish Metro:
UPDATE:
Stash is a monthly DVD showcase of animation, VFX and motion graphics for advertising and broadcast. Issue 26 featured the Irish Lottery Ads promimently, so it's good to see them picking up the story on their feed here:
http://feed.stashmedia.tv/feed/2007/1/31/you-stole-my-homage.html
UPDATE:
Got a mention on the 3DsMax news site Maxunderground:
http://maxunderground.com/archives/003484_look_familiar.html
UPDATE:
Hello Pilkipedian's... thanks for the support:
http://www.pilkipedia.co.uk/forum/viewtopic.php?t=1974
UPDATE:
Blogorrah pick up the story:
http://blogorrah.com/reanimated-or-not-you-decide.html
UPDATE:
Skangerland pick up the story:
http://skangerland.blogspot.com/search/label/Creative%20Ireland
UPDATE:
Got a mention on James Henrys Blog:
http://jamesandthebluecat.blogspot.com/
UPDATE:
The Bears were on BBC1 last night as part of the Comedy Connections programme. Click the image below for the clip.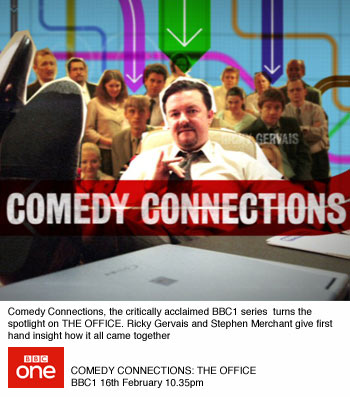 UPDATE:
Ireland's answer to Private Eye magazine, 'The Phoenix', has run this article:
UPDATE:
11/03/07
Got featured in the Sunday Times, click image for full article:
UPDATE:
Paddy Power
bookies have favourable odds on the Lotto Ads "disallowed to air on RTE in 2007 due to legal action against the creators"
UPDATE:
See what the folks over at Cartoon Brew have to say:
http://www.cartoonbrew.com/advertising/animation-plagiarism